Biography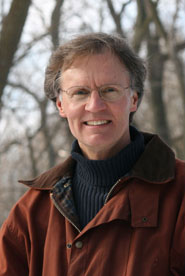 A realist painter and illustrator since his graduation from the Minneapolis College of Art and Design in 1983, Corbert Gauthier has received numerous awards from the Society of Illustrators, Print Regional Design Annual and Communication Arts Illustration Annual.
Corbert specializes in traditional oil painting techniques. He places a major emphasis on the drawing stage of each project and believes this foundation is a key element to any successful painting. Once the drawing is developed, he completes a monochromatic underpainting and then begins laying in color, gradually building to the finish with a combination of opaque and transparent applications of paint.
During his career he has worked for a wide variety of corporate, advertising and publishing clients. In recent years he has placed more emphasis on Sacred Art and has recently completed several paintings as part of two major Church renovation projects.
Client list includes: Catholic Diocese of Lincoln, Nebraska, St. Anthony's Catholic Church Steinauer, Nebraska, Marian Sisters of Waverly, Nebraska, Legatus, School Sisters of Christ the King, Marians of the Immaculate Conception, Concordia Publishing, Lifeway Christian Resources, Billy Graham Evangelistic Association, Tyndale House Publishers, Zondervan Publishing, Harper Collins, Harcourt Brace Publishing, Barton-Cotton, General Mills, Target Corporation, 3M, Nabisco, Cargill, Honeywell, Danbury Mint, Bradford Exchange, Quaker Oats, Ralston-Purina, LucasFilms, Pfizer, Macy's, National Geographic, Bison Inc., National Car Rental, Reader's Digest, Mattel, and American Greetings.
"Do not let what you cannot do interfere with what you can do." John Wooden